So, it's the middle of summer already. Maybe you've acquired your "summer body" or you're like me, who kinda fell off that train. Right now is actually a great time to start or restart (however, you want to look at it) and get that summer body and or maintain it.
"How would you do that?" you may ask.
"Why not try yoga?" I'd reply.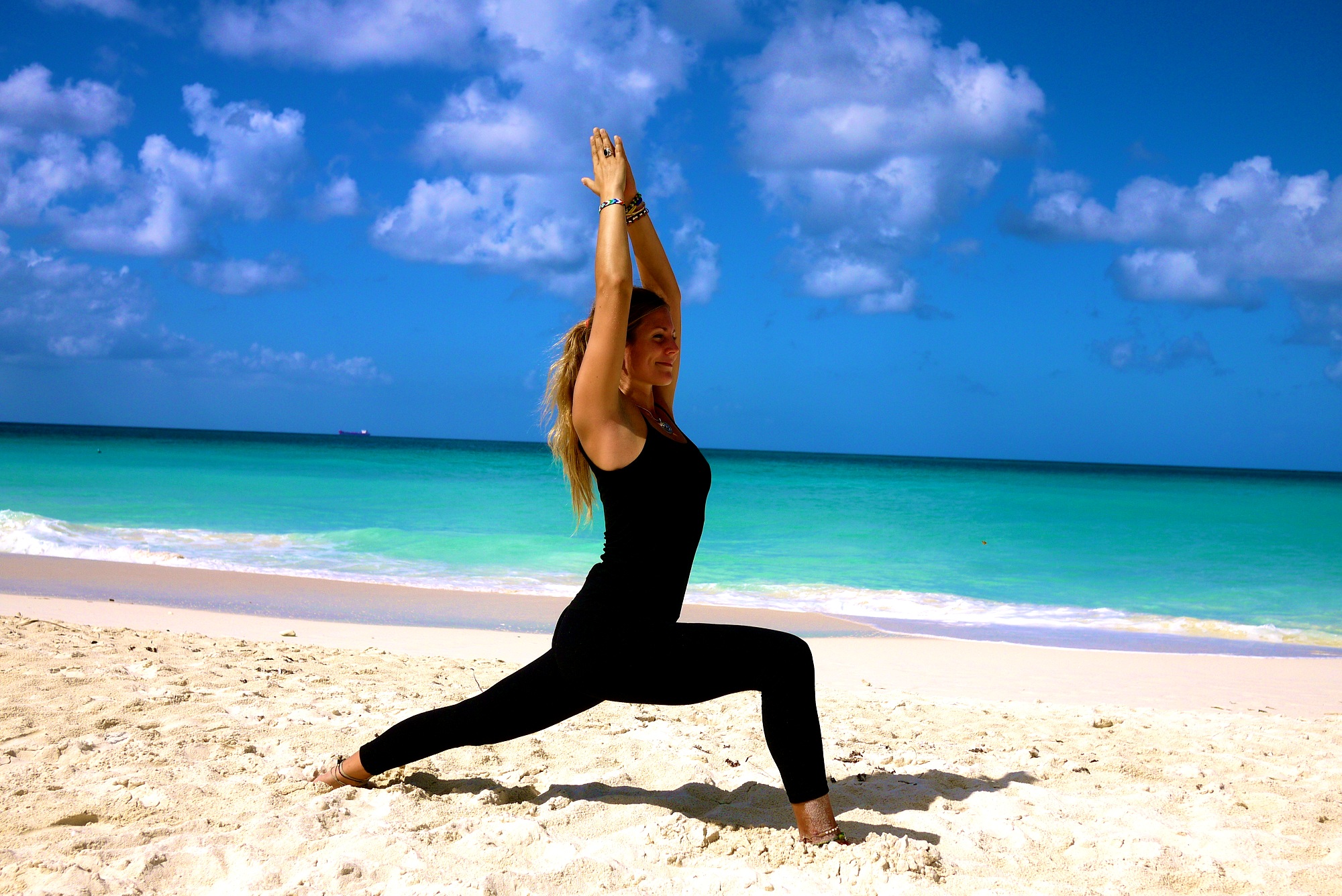 Yoga
is an ancient practice or discipline that promotes physical, mental and spiritual peace. It originated in ancient India and was introduced into the Western hemisphere in the 19th century. Yoga is now used as a system of physical exercise.
There are a myriad of yoga practices that appeal to one's deeper level of mental and spiritual awareness. However, for the purpose of regaining that summer body, I will refer to a version of
Ashtanga Yoga
more popularly known as Power Yoga.
Power Yoga
is a vigorous fitness-based approach developed in the 1990s. This approach emphasizes strength and flexibility in its routines and incorporates physical movement, breath work and meditation. Power Yoga is often practised in a hot room with a temperature of 40.6 degrees Celsius (105 degrees Fahrenheit).
Which brings me back to my first point: It's the middle of the summer, and it is hot! Now is the best time to make use of the heat and the
benefits
that will accrue while doing Power Yoga.
Promotes Inner Peace and Calm
Generally, yoga is said to improve one's disposition and promote a sunnier outlook on life. As mentioned before, yoga promotes physical, mental and spiritual peace. After 10 minutes of yoga you should begin to feel lighter, calmer and equipped to take on the world.
Eases Aches and Pains
Yoga also eases aches and pains through the sequence of standing, sitting and balancing poses that heats the body and improves circulation, which in turn helps relieve any muscle aches you may be feeling.
Improves Agility and Posture
After practising yoga, you'll begin to experience your body in a whole new light. You'll feel agile, graceful, flexible. You'll realize when you walk that suddenly your shoulders are held back, your head tall and your neck long. When you sit, your back will be straight, and you'll experience an ease to most, if not all, physical movements or motions.
Increased Energy
You'll also notice an increase in your energy level and stamina, especially when practising yoga and when at rest. It's even said to improve your sex life. Just sayin'.
Improves Respiration
Yoga improves your respiration as you practise breathing properly during the routine. However, if you suffer from any respiratory ailments, it is advised that you speak with your health care professional before practising yoga.
Improves Your Sleep
Yoga is also said to improve the quality of your sleep, giving you inner peace and helping you to relax. Even if you choose to do yoga in the mornings, you will have energy throughout the day and still experience a good night's sleep.
Weight Loss and Muscle Toning
Power Yoga, in particular, is used for weight loss and muscle toning. After about two weeks of persistent yoga sessions, you will begin to notice definition in your arms, shoulders and back — as well as long, lean legs.
Desire to Improve
Once you begin to practise yoga, you will find yourself wanting to achieve more in your sessions. When I started practising yoga, I started with a 10-minute video and needed to prove I could do the entire 10 minutes without difficulty before moving on to a 15-minute video, or trying a new pose. Yoga opens you up to the possibility of doing more with your body than you thought possible. And so you try one pose and master it, and want to move on to another more challenging pose or sequence.
If you're looking to practise yoga, here are several places you can explore in Kingston:
You can also practise yoga in the comfort of your home:
FitSugar.com is an online magazine that provides a myriad of 10-minute workout videos, including yoga.
Youtube.com is a great place to find different kinds of fitness and yoga videos. My favourite yoga channel is Bryan Jones.
The P90X series is an intense home fitness program that also offers yoga as a workout. However, please use caution when practising P90X Yoga.
Whether you choose a gym or an at-home program, be prepared to sweat buckets, stretch your muscles, and love the new and improved you!